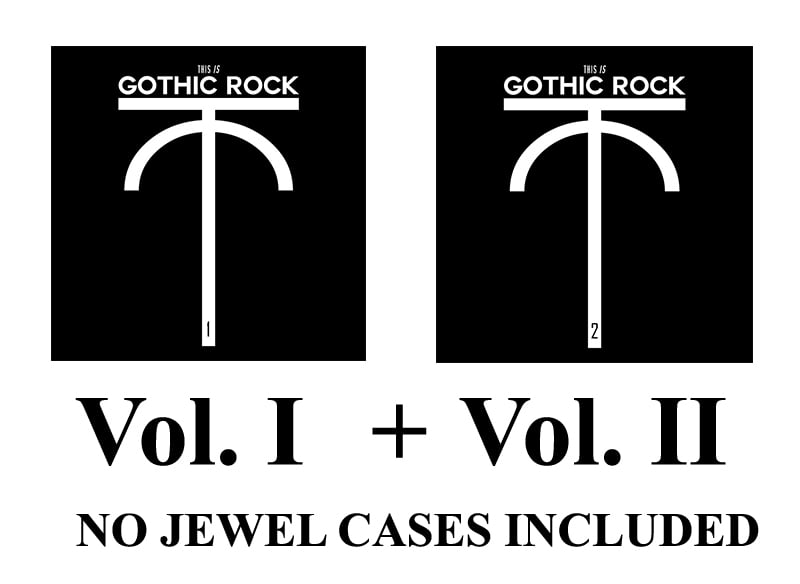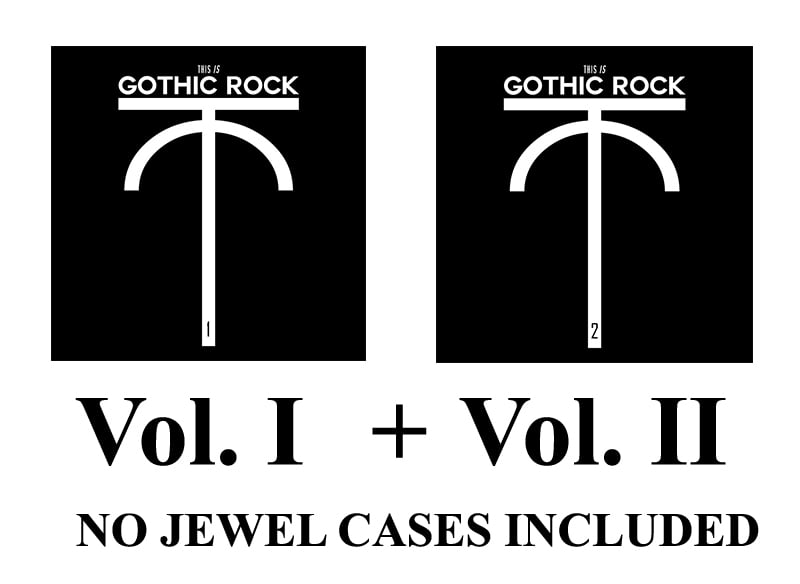 This is Gothic Rock Vol. I AND Vol.II SPECIAL OFFER (Without Jewel Cases)
€8.50 / On Sale
Gothic Music Records : "This is Gothic Rock: Vol.I AND Vol.II in a special offer.
ATTENTION: Jewel Cases are NOT included in this special offer so that the shipping costs are reduced. You will need two standard CD jewel cases (preferably with clear/transparent back, not black)
This is an 100% original compilation by Gothic Music Records. Limited Edition.
Please allow us a few days (even a week or so) until your order is dispatched. Thank you for your understanding and support.
Vol.I Track list:
- Merciful Nuns - Morphine Queen
- Angels of Liberty - Shadows Come From Light
- Draconian Incubus - Victim of Love
- New Breed - Memories
- Sweet Ermengarde - A Promise To Fulfill (Video Edit)
- After Dusk - The Seas of Infinity (R'lyeh Edit)
- The Flatfield - The Witch
- Disjecta Membra - Death by Discotheque (ANKST Remix)
- Reactive Black - Wasting
- The Stompcrash - Follow You
- Murnau's Playhouse - Rivets In The Sky
- Hamsas Xiii - Congratulations
- Yabanci - Ars Nova (Chords Mix - Radio Edit)
- Silent Scream - Man On Fire
- Arcane Winter - iTreason
- Godless Procession - Secreto Perverso
- Subterfuge - Curses
- Phantom Leaf - Dust
Vol. II Track list:
- The Wake - Rusted
- Ikon - Azkadelia II
- Soror Dolorosa - The Figure of the Night
- Merciful Nuns - The Maelstrom
- Autumn Twilight - Dreamessence
- La Procesión de lo Infinito - La Era Oscura
- Aeon Sable - Monster In Me (Angels of Liberty Cover)
- Canis Lupus - Sedative
- Arts of Erebus - Spark of Hope
- Salvation AMP- Iceflower
- Miazma - Soft Touch
- Geometric Vision - Solitude of the Trees
- Come With Reverse - Decay
- The Eternal Fall - The Alchemist (Mix 2014)
- Hearts Fail - Make Up
- The Unseen Chains - 1984 (Thoughts Control)